Every time' I'm dragged over to the USA, I think I'm going to hate it.  I'm not sure why – the last time was Florida, the expectation of theme parks and fast food outlets and the horror of International Drive made me dread it.   The irrational fear that everyone I meet would have gun holster under their T-shirt or the practicality of ordering food which was vaguely healthy.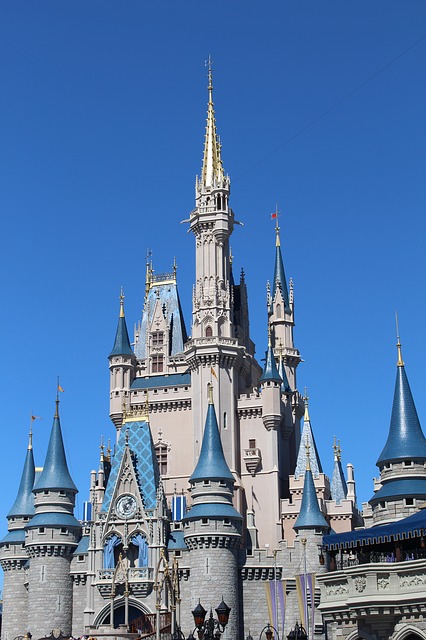 But as always I was wrong, I absolutely loved it.  Florida is a wonderful place, sure it's over commercialised and of course Harry Potter's World doesn't quite look right in 40 degree heat but everything is fun.  Americans are friendly and pretty kind apart from the grumpy ones in New York and I'm fairly certain the majority of people I met weren't armed either.
Every time I go to the USA, the more I want to return yet there's still certain things that drive me to distraction.  Firstly tipping in restaurants, yep ok I've just got to get over it! The other is US TV channels, and therefore the title of this post – how to watch UK TV online in USA.
There are many, many things which are done better in the USA, but unfortunately TV is not one of them.  Of course there are individual shows that are fantastic, yet there's always something to spoil it – advertising it's just so much more intrusive than when you watch British TV.   Perhaps you eventually get used to the non-stop noisy interruptions but as yet I can't – commercial TV in the USA is hard work.
Of course in the world of the internet, you'd think this wouldn't really matter.  After all most TV stations broadcast online so you can watch anytime and anyplace.  Yet if you fire up your laptop and proceed to the sublime BBC iPlayer application whilst in the US – you'll be rather disappointed – 'cos it won't work.
Just like every media company on the planet, they restrict access based on their location. So all the UK TV stations are available online, just not if you're outside the UK when you try and watch them.  Before any US readers start laughing, the same will happen to you when you try and access ABC, NBC or Hulu from outside the US too.
It's slightly crazy, but true and becoming worse year by year.   Websites look up the location of your IP address when you connect and then decide what you can watch.  For the media companies this normally means blocking anyone outside their domestic market presumably due to copyright issues and the profit motive.  It matters not that I am a middle aged, license fee paying BBC junkie – I'm not in the UK so tough.
Now there are some sites which pretend to offer free internet tv streaming, or even simply selections of free tv show episodes.   Unfortunately these so called online Tv channels are very slow, and spend much of their time trying to install adware on your computer.  You'd be well advised to stay away from these sites, in reality there's no safe method to watch uk tv abroad free online.
Fortunately of course, on the internet there's always a workaround or a way to sidestep authority and here's the video which demonstrates how you can actually watch UK Television from anywhere in the USA – here it is.
So that's it, basically you bounce your internet connection off something called a VPN server based in the UK and you can watch British TV online.  The BBC or ITV site, will then just see the IP address of the server and think you're actually in the UK and allow you full access.  The software in the video makes it incredibly simple and all you need to do is click on a UK server and it's sorted.
It also works on other channels, you watch ITV player abroad or even watch Sky Go abroad if you have an active subscription.
The service can also be set up on your phone or tablet too so you can even watch UK TV on other devices whilst in the USA.   It takes a minute to setup but it's not very difficult, and you only have to do it once.   The other great advantage is that you can use it for other media sites too, use it in Canada to access US TV stations or vice versa.  Try the Irish TV or perhaps brush up your French by watching some great TV stations like M6 Replay which broadcast from Paris.
So if you're in the US or anywhere abroad and want access to watch UK TV online in USA or anywhere else then it's a sensible investment.  Make sure you test out the 10 day trial first to see if it works ok for you.
10 Day Trial of Identity Cloaker.
How to Watch UK TV Online in the USA.