This article will cover the main reasons, that I personally have been using an IP cloaker for well over a decade now.   However I appreciate this is the internet and many  people get bored quickly  – I'm going to bullet point my top two reasons here.
I don't like being spied on – what I do on the web is my business.
I don't like being blocked – my IP address is used to block access to good stuff like the BBC iPlayer, Hulu, ITV and Netflix.
IP Cloaker software solves both of these – removing the region blocks and maintaining my privacy.
Anyway, back to the article – your IP address is nothing very exciting, it will be something like 192.168.1.23 – it looks boring too, doesn't it?  When people look at these numbers they tend to glaze over, they're impersonal almost random – they mean nothing.  Except that's not true, the IP address questions are quite important if you learn to ask the right ones.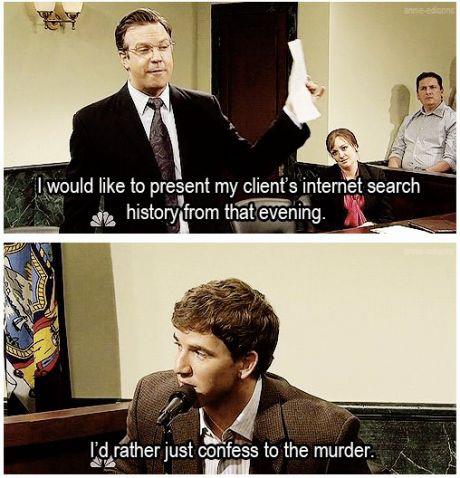 First of all, that boring, nondescript set of numbers is actually better thought of as an address.   Not a normal address of course, but a network one but which crucially points to you. Remember that it's completely unique and is linked to whatever device you're using to access the internet with.
So an update – your internet address is unique and can be traced back to that Dell Laptop you're using to surf the web from your kitchen table. Well unless you use an IP address cloaker of course.
Got that?  Well let's move on.
The fact that this number can identify you, or at least the address it's being used at is crucial.  The next step to understand is that address is also logged in thousands of places across the internet whenever it's used.  Every time you access a webpage, download a movie, upload a file or send an email – your address will be logged with whatever activity it has been used for.  Which is why we hear in crime stories about what the criminals have been doing online.  The information is all there, recorded, logged in a myriad of places leaving a little digital trail of what you do online.
To be honest it's always worried me, and it's why I always use an IP cloaker.  For a start, I'm not entirely keen that everything I do online can be checked by people in power. Privacy seems a small and unimportant thing until it's taken away from you. If I look for information on a subject what business is it of my government?  If something's illegal online, go and find the people who put it there and prosecute them.  Don't spy on millions of ordinary people on the off chance you'll come across the odd thick terrorist.
It's worse though, my IP address is traceable to me, my name and my home address.   The reason it's me is that I pay the phone bill and the ISP bill, so every bit of data is logged against my name.  Never mind I have a 17 year old son who spend every minute of the day surfing the web – what for I shudder to think, but it's my name those websites will be logged against. Well they would do, except knowing my son I have already installed and activated an IP cloaker on my router.
Which of course, leads us to the reality that usually at your ISP a list is compiled which contains details of absolutely everything we do online.  Just being extra paranoid, my name is linked to every single web search that has taken place on my property just because I'm the poor sod who has to pay the internet bills.
Of course, we know that governments would be able to sort this out.  They're good at that sort of stuff – you know looking after data and sorting it all out.  If I had an irony font, that last sentence would have used it just so you know.
No it's bad, so much of our lives are online now it's a huge intrusion for any sort of organisation to have access to it.  Even if the data was rarely used, you just know someone somewhere is going to download it all and accidentally leave it on the train/bus/tube.   Let's face it why should our government have access to all this personal information.
So be advised if you want any privacy whatsoever use something to hide your IP address and encrypt your connection. There are plenty of them about – just look for IP cloaker or VPN programs and you'll find something to suit.
Indeed there is another bonus if you do start using IP Cloaker program to hide your location. You can bypass all the ridiculous region blocks that all the large media sites put up. Yes simply by hiding your real IP address you can watch BBC iPlayer abroad free. It took me 30 seconds to learn how to use Identity Cloaker several years ago and I've been using it ever since to provide privacy and bypass blocks on things like UK TV,  Hulu and HBO.  Last year there was an Identity Cloaker Netflix update which also introduced some special servers into their infrastructure, these were registered with residential IP addresses making them completely undetectable.
The software runs directly on your PC, laptop or MAC but you can configure a the identity cloaker vpn settings directly onto other devices like smart phones, tablets or onto your router if you wish,
Our recommendation for the best IP Cloaker is below.
How to Really Hide Your IP Address – Identity Cloaker