In this post I'm going to show you how anybody can set themselves up to make money using videos on YouTube.  It's not complicated and it's not difficult although it does involve an investment in a software program.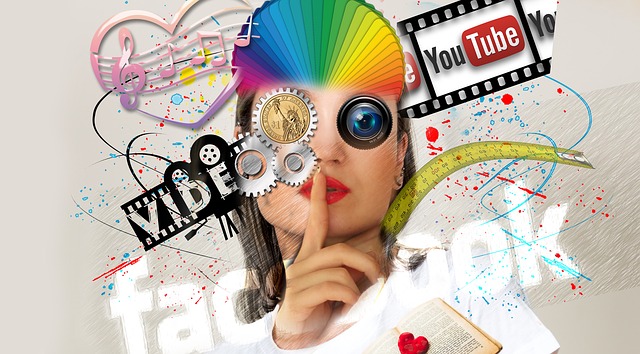 For anyone with a business or even a desire to earn money from the internet then YouTube is obviously worth exploring.  Certainly we've all heard stories of viral vloggers who command subscriber bases of millions and make a small fortune in advertising and endorsement fees.   However although this is a legitimate technique, not everyone is really suited to producing the sort of celebrity style video channel which these people produce.
Indeed for many of us the idea of sitting in front of a video camera all day waffling about their lives, fashion, computer games is really not a viable option at least without some form of alcohol.    Yet the beauty of YouTube and the other media sites is that there's literally hundreds of ways of promoting your business or simply making money – you simply have to identify the method that suits you.
Here is one of these methods using a simple sales video creator called Content Samurai which you can find online.    The software's core focus is on producing lots of high quality videos which you can upload to YouTube quickly.   It takes a few minutes to learn and most people will be able to upload a dozen or so videos on day one without any real difficulty.   You don't really have to learn how to make a slide show or even make a YouTube video as the software steps you through the process.
Using Content Samurai – as a Sales Video Creator
Just watch this video to see me demonstrating how easy it is to use Content Samurai.
Now I'm not going to pretend that this program is the cutting edge of video slideshow production because it isn't. However it also doesn't cost a small fortune and take years to master, the goal is simple – produce high quality videos which you can upload quickly.   Please don't compare it to specialist video producing software with thousands of features, it's not designed to work like that.  You can go and look online for other options – there's a few explaindio review pages for example, believe me Content Samurai is better.
The simple fact is that many people have realised that the secret to making money on YouTube is volume. Sure it's great if you can upload a single video which get's millions of views but this is very difficult to do. If you're spending hours to make your own YouTube video which gets very little views then you will never succeed.  Even those who have produced viral videos often find it almost impossible to repeat the success. Yet a sure fire way to success is to upload videos regularly and without fuss – some will be very successful, some will sink without trace but the cumulative effect will build.
You will see as you upload hundreds of videos that slowly your traffic will build and it will continue to grow over the years. This is what Content Samurai is meant to do, produce as many high quality videos as quickly as possible.
How you make money from them of course can differ, yet here's a quick list of some methods that do work.
Adsense: Simply create watchable videos and enable advertising. You won't make much money on each video but ramp the volume up and slowly the trickle of Adsense earnings will start to multiply.
Business Promotion: Got an online/offline business then simply use these videos to push traffic to your website. Put links in the description and in the videos will bring traffic from YouTube and boost the organic rankings of your website with lots of powerful links.
Affiliate Marketing: Use these videos to promote products that you gain commission from. For example, produce videos on products with links to an Amazon store, or promote anything you like. It's best to create multiple channels and promote different products on each channel.
These are of course just a few, and within those examples there's literally hundreds of variations. Using Content Samurai anyone can create hundreds of videos targeting any of these markets very quickly.
Let's take an example to perhaps give you an idea. Many people involved in affiliate marketing do so by creating websites and blogs promoting these various products. They will write, review and discuss various items and then seek to gain a commission by sending these potential customers to the appropriate website. For example you might have a website about cookery and kitchen appliances – where you recommend items and then send you readers to Amazon via an affiliate link.
It's a model used by many thousands of people to make a full time living – so how can we adapt it to Youtube and Content Samurai. Well it's simple — take all those blog posts and simply cut and paste them into Content Samurai. Then add a few pictures and record the voice over and upload to YouTube then link back to your blog or directly to the affiliate offer. Using Content Samurai if you have some content already available you can easily upload lots of videos every day, even without the content it doesn't take long just create quick scripts from other reviews or product descriptions.
The key as I stressed before is volume, some videos will make money, some will not but the cumulative effective when loading lots of videos is almost guaranteed. This is the key to using Content Samurai, it's pointless to create a couple of videos a month – get in the flow and upload hundreds!
There are of course, lots of other ways to make money from uploading videos but they can all pretty much be exploited using Content Samurai. It's certainly a much more reliable method than painstakingly taking days and spending much money on an expensive video only to watch it sink without trace. Using this method, you'll get winners and losers but lots of them! You can maximise your success rate by doing some keyword research and targeting keywords but it's not completely necessary, in fact many people just ignore this side and focus on volume entirely.
Here's the link to a FREE TRIAL of Content Samurai, try it out and you can be uploading videos to a YouTube Channel in minutes.
The program is a subscription base so make sure you use it and keep uploading videos. If you have websites, grab pages and post them into the program to make the process even quicker. With content prepared there's almost no limit to the number of videos you can produce.
So for example, if you've got a website with a few hundred pages of content you're already sitting on a potential goldmine.  For every page of content you have, simply paste it into Content Samurai and create a new video.  Don't get sidetracked, someone once told me to use a program called Explaindio video creator software instead.  It was ok but all it really achieved was wasting time that I could have been using with Content Samurai to produce more videos.
There's no need to mess around with special features, learning complicated software and taking days to carefully produce individual videos.  The reality is that even these could get completely ignored by both viewers and the search engines.
You can always find some software which is more complicated and has more features to create your videos, but what they won't have is speed to create professional videos which is the focus of Content Samurai.
Here's it is again the ultimate sales video creator –   link to a FREE TRIAL of Content Samurai